Our History


The Philharmonic Orchestra was established in March 2000 by Mesa Yitonia Municipality to give a chance to young people involved in instrumental music to join a broader ensemble, develop their skills and become active in the field of music.

The result was the creation of a solid and well organized Philharmonic Orchestra giving public performances and high-level events aimed at music culturing as well as promoting Municipality and Cyprus abroad, through various cultural exchanges.

The first Conductor of the Philharmonic Orchestra from its foundation and up to the end of 2014 was Mr. Anastasios Arampatzis, a retired Major of the Greek Military Music.

In the early stages, the Orchestra consisted of young children having their love for music as their only weapon. Over the time new members joined with previous experience so the Philharmonic Orchestra is now made up of people aged 12 to 60 years old.
The repertoire of the Orchestra in the early stages was just easy formal music pieces but over the years they have reached the level to include almost all types of music, from classical to Jazz, movie themes, blues etc. organizing high-level concerts with famous Greek singers like Makedonas, Mbasis, Lekkas & Savopoulos.

The orchestra has a new Conductor since January 2015, a former student of Mr. Arampatzis and member of the band from the early stages. After his graduation with a Bachelor degree in Music and Master in Conducting he became the assistant conductor and then the Conductor of the Orchestra.

Since 2017 the Philharmonic Orchestra developed into a Club by the name M.Y. Band.



Contactor Profile: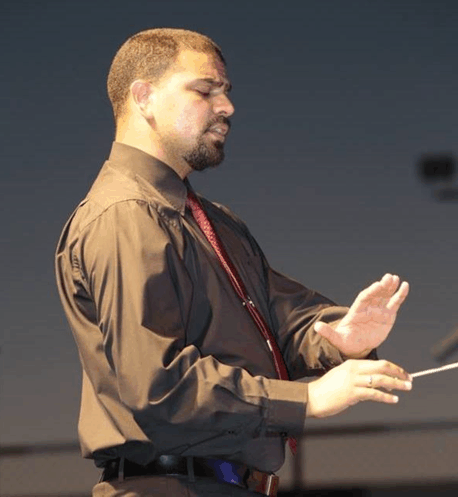 Paris Xanthou (born in 1985) represents a young generation of conductors, bringing a fresh approach to well-known compositions and focusing on innovative interpretations.
He graduated from Lancaster University (UK) in 2009 with a Bachelor degree in Music and Master in Conducting. Over the years he gained valuable experience working with different kinds of musical ensembles, varying from symphonic orchestra to jazz band. A musician himself, Paris plays and teaches piano as well as brass instruments.
Paris has joined the Mesa Yitonia Philharmonic Orchestra as a trumpeter at the age of 15 and has been a dedicated member ever since. He became the assistant conductor of the Orchestra in 2010, and its director in January 2015.